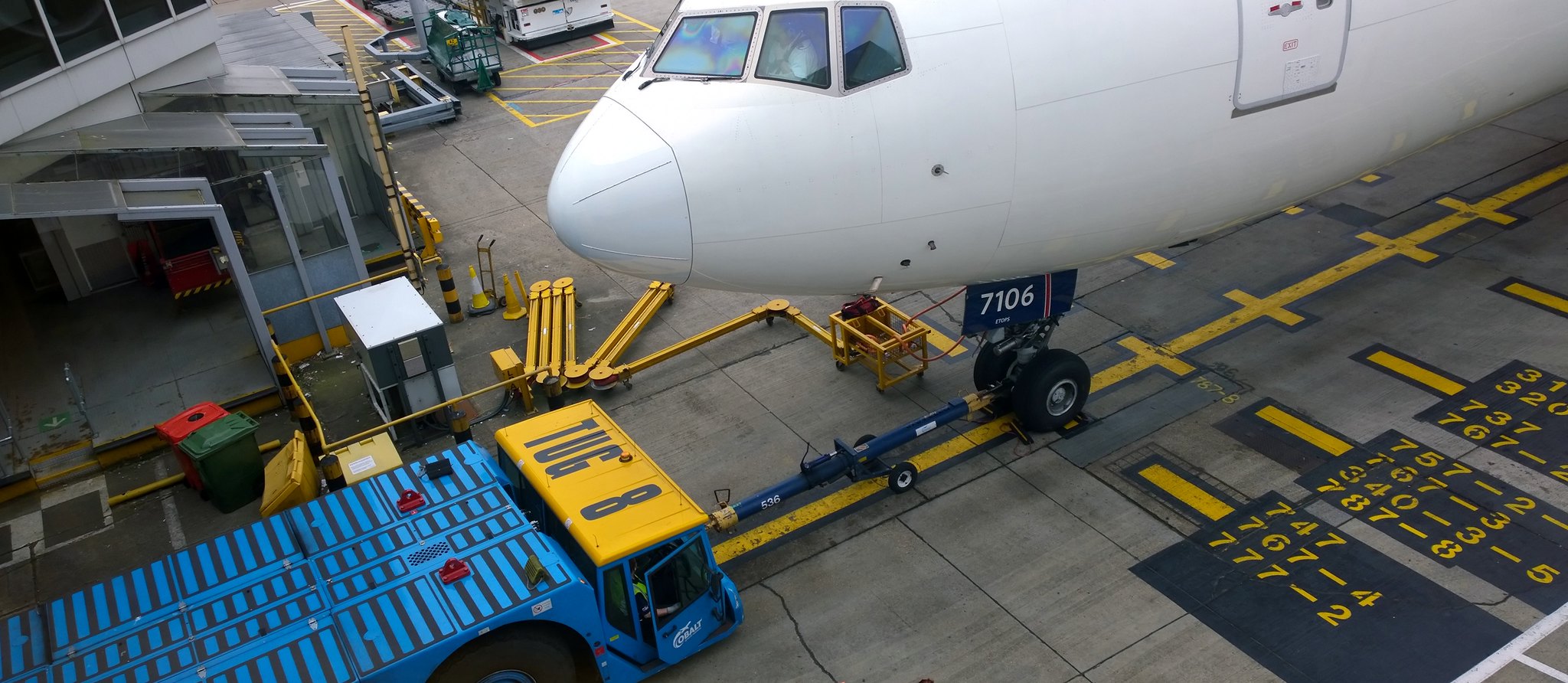 Have you ever dreamt of flying in the sky?
Well, you are not alone!
Since earliest times, humans have been fascinated with the idea of flying like birds.
And their collective efforts to scale the skies have resulted in the creation and development of the aviation industry.
The aviation industry is simply a collection of all that you see as you board your fight, and all that goes on behind the scenes to make it happen.
Careers in the aviation industry
The careers in the aviation industry can be divided into 7 broad categories:
1. Aerospace engineering
Aerospace engineers oversee manufacture and maintenance of aircrafts.
2. Avionics engineering
Avionic engineers create, operate and manage the inner electronic system of the airplane.
3. Aerospace technology
Experts in aerospace technology are concerned with the operation and safety of the flight.
4. Pilots
Pilots are the central players of this fascinating game – they are the ones who operate the flight and, literally, set an aircraft off to scale the skies.
5. Cabin crew
Flying in the sky may be charming, but it is so due to the hospitality of the flight cabin crew who make the flight as facilitated for the customers as possible.
6. Aviation management
Aviation managers supervise the running of all operations of the flight on ground.
7. Air traffic controller
Ground-based air traffic controllers guide the air crafts throughout the flight as part of a highly important but limited job role.
Working in the aviation industry
Aviation industry is one of the world's fastest growing industries. Therefore, a career in aviation can be a great choice.
A career in aviation industry is often described as a 'millionaire lifestyles without the salary'. Sounds fascinating? That's because it is!
With a career in aviation, you get to travel to many different places in the world. So if you love exploration and travel, then aviation is your go-to career.
The industry offers a wide variety of job positions to fill in. The categories have been discussed in the previous section, and some of the most popular job roles are listed as under:
Station Manager
Safety & Security Manager
Ramp Supervisor
Airport Duty Officer
Cargo Service Agent
Airside / Landside Operations
FBO Operations
Designated Engineer
Engineering Manager / Supervisor
Electrical Engineer / Design
Mechanical Engineer / Design
Avionics Design/
Aeronautical Engineer
Manufacturing Engineer
Industrial Engineer
Program / Project Engineer
Structural Engineer
Stress Engineer
GRN — The Trusted Channel to Help you Land your Next Aviation Job
If you've read this far, chances are that you wish to have a career in aviation. And that is exactly what we do at GRN.
Well, precisely speaking, we cover a number of other fields in addition to aviation, but aviation is our specialty.
Why is that?
Because more than 97% of our team are aviation experts themselves — retired air force professionals who know the ins and outs of the game. With valuable experience and honed expertise, they can guide you in launching your career in the aviation industry.
Also, they have a keen eye for talent and can help you organization recruit the best talents in aviation, literally helping your company to reach new heights!
Want to know more?
Contact us at info@globalrusea.com to get in touch with our aviation experts and see your dream transform into a reality.