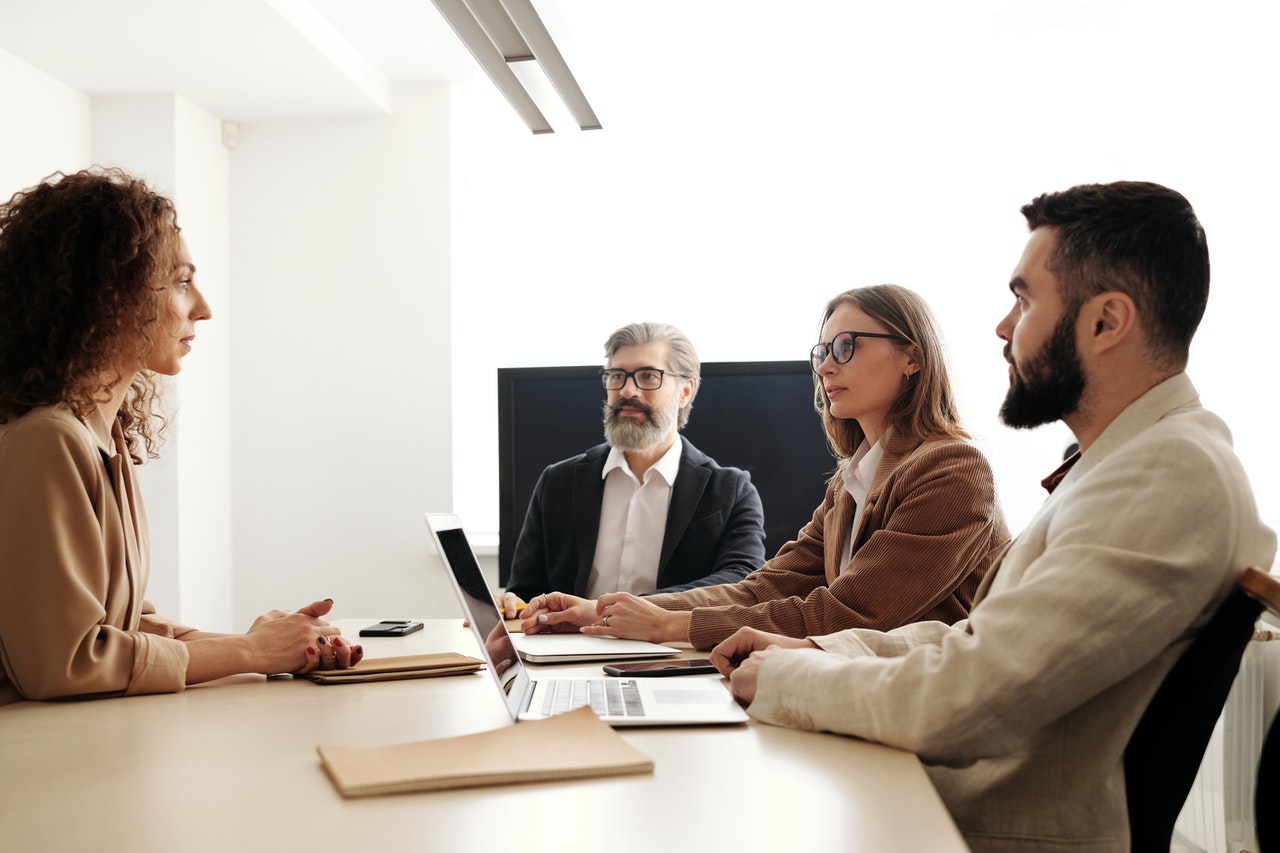 Why You Should Hire a Staffing Firm
Imagine you are working tirelessly on an extensive project. It may be your dream project which will propel forward your business towards rapid financial growth. During your project, your very key employee decides to quit the job for whatever reason. Now you get into a distressing situation. On one side you have an ample amount of work to complete your project and on the other side, you are concerned about hiring a new employee. You have time constraints and budget restrictions. Recruitment is a time taking process, and it's not easy to find the right candidate in a short time. Considering this, what you can do to save yourself from this troubling situation? You can hire a recruitment firm. A simple and best solution to your staffing problems. 
Now you understand that you need a staffing firm for meeting the recruitment needs of your organization. The next question is, which recruitment firm to choose? 
Here we come to give you the answer to this question. 
All About Global Recruitment Network USEA (GRN)
What is GRN? 
The world's biggest business employers rely on GRN for meeting their recruitment needs. We aim to be among the most trusted recruitment partners to both our clients and candidates. We have attained the trust of our valuable clients by providing them highly qualified employees from our vast pool of talented individuals. 
The Industries GRN Covers 
Global Recruitment Network is a staffing firm that has been successfully working in various industries including the aviation, aerospace, IT industry, airlines, construction, civil engineering, manufacturing, and industrial automation. 
How Do We Help You? 
We have a tremendous pool of immensely qualified candidates who possess the expertise in their respective fields. A wide network of connections helps us find people with those adept and competent skills which are not so easy to find. We provide you the best suitable candidates for the job vacancies in your organization. We believe in providing you the efficient and studious employees who master the skill of working with perfection and smartness. We do not provide you, employees, just for the sake of filling the vacant positions in your organization, rather we intend to give you the employees which can help you to boost your profits and increase the company's growth. 
Accomplish your business targets with consultation services for manpower management supervised by our trained experts. Long-standing experience of our trainers in dealing projects of large foreign companies makes them best at their work. 
What Makes Us Different from Others?
If an organization has an abundance of resources but lacks a great leader who can transform the organization with exceptional skills, strategic thinking, and accurate decision-making, the organization won't stay for too long. That's where we differ from others. Global Recruitment Network is fortunate enough to have Mr. Abbasi as its Advisor/Consultant who has extensive experience providing the manpower from many projects throughout the Kingdom of Saudi Arabia. 3 decades of experience in human resources has given him unprecedented skills in recruitment. Mr. Abbasi is an expert in selecting and screening candidates. His examining processes assure that the best suitable candidates are placed in organizations. Mr. Abbasi has always been a top priority of many employers due to the conscious efforts he put in to hire the candidates. Employers around the world are always concerned with the timely availability of human resources at a budget-friendly cost. When working with Mr. Abbasi, none of these concerns are considered as he especially takes care of these factors. To reduce hiring costs, he applies versatile recruitment practices which help organizations to save hundreds of thousands of US dollars. To meet the urgent requirements, he even manages the staffing agencies, where necessary.
To acquire great human resources for the projects he organized he chose recruiters and recruiting agencies in the United States, UK, India, Pak, Bangladesh, Sri Lanka, Nepal, and the Philippines.
Our great leader with his impeccable skills has provided the man resource for the 700 positions for Ground Environment Navigation Aids (GENA) program. GENA is one of the main constituents of the Saudi Air Defense System and is located at every major Air Force Base throughout the Kingdom. Mr. Abbasi has always made sure that meritorious candidates are hired to assist the Royal Saudi Air Force in fulfilling the critical Air Defense Mission. 
We Make Recruitment Process Easy for You
We all are well aware of what a staffing firm does to help the job hunters in finding the ideal job and the employers in getting an employee with extraordinary skills. Let's see how we make the difficult process of recruitment simple and convenient for you. 
Hiring Competitive Candidates 
Some job roles are challenging and finding the ideal employees for such job roles is a difficult task. For example, the engineers working on power plants are required to work and stay on the plant for a certain period after which they can go to their homes for a few days. Such jobs are demanding and we need people who do not get homesick and are comfortable in performing their duties in a distant location away from their family.  These sorts of employees are difficult to find.  For some organizations, it seems a minor problem, but actually, it is the opposite.  It costs the organization's in-house HR department and puts the HR department in trouble. 
But this is easy for us as we have a large network which gives us access to ample candidates while in-house HR systems lack such large networks. 
Qualified Candidates 
When you hire a recruitment firm, the chances of getting meritorious individuals are high. We have a vast pool of incredibly skilled candidates who are interviewed and examined with our best HR practices and methods. When you have a job opening, you simply need to meet the candidate who has been examined earlier. This means you don't have to spend your time and efforts in locating the qualified employee for the job opening. We save your time and efforts and give you who is best for your company. 
Talent Store
Candidates highly trust GRN for their recruitment. That is why the candidates find us and register themselves at our portal.  So when you are working with us, you don't need to worry as we have already built a network of exceptionally talented individuals.
Get Talented Employees Instantly 
 Sometimes the companies do not realize that the in-house HR system lacks the abilities and resources to find the best suitable candidates. Many surveys validate this fact. This often happens when an organization needs a temporary employee or a filling of a job opening immediately, the in-house HR system fails to assess the skills of the candidate due to the time pressure. 
When you outsource this major part of recruitment from us, we will do it for you. If you need to fill a job opening immediately, we will provide you the best human resource from our pool of examined and screened candidates. 
Recruiter Expertise 
The recruitment process may appear simple to many employers. Posting the job post, scheduling the interviews, interviewing and then selecting the candidate whose skills seem to match with the job description. But it is not as simple as it may be considered. Recruitment knowledge and training are required to track down the competent employee. You need certain practices and methods to examine the candidates to discover the talent of the employees. We follow all these practices to ensure that you get the best. We excel in it because that's our job! 
Budget and Resources 
When asked to many employers the reasons for which they hire staffing firms, the most common answer received was budget and resource. The charges of staffing firm are not a luxury. It is an investment, to attain exceptionally talented employees who can work with zeal and zest to promote the organization's growth. 
Roll up
Competent employees are one of the key drivers of an organization's economic growth. With our modern practices and methods, we screen the candidates and give you the ones whose skills match the job opening. You aim at growing your business while we will handle the recruitment process for you!